SF330 GOVERNMENT PROPOSAL FORM IN WORD
We offer the Standard Form 330 (SF 330) in Microsoft Word for only $25, formatted in an easy-to use Word template, and it looks exactly like the government's PDF..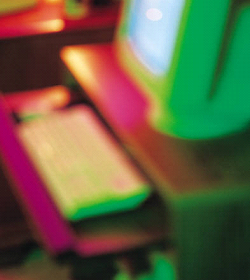 MS WORD CREDENTIALS:
SF330 Template in Word created by Dr. Oswald, Wordsworth's owner, who has a Ph.D. and M.A. in English (Univer. of Oregon), an A.A.S. in Computer Science (Univ. of Alaska), and certificates in Microsoft Office Support Specialist, Office Technology, and Desktop Publishing & Graphics (Univ. of Alaska). Dr. Oswald has provided advanced document formatting and editing for numerous government agencies and environmental, engineering, architectural, and surveying firms. She also teaches workshops and classes on using Microsoft Word in technical writing and has taught English at 7 colleges and universities.
---
TESTIMONIALS
Unsolicited comments sent to us by AEC firms:
YOU ARE A GIFT I cannot wait to get these docs done, hopefully in a few evenings this week. Your forms and your kind and good-natured assistance are a huge blessing. I will be happy to RAVE about your firm far and wide. I am sooooooooooooo glad that we asked him what he would recommend. Your forms will make this so easy. Thanks again for your quick response and for the distinction between "our preferred" and the other forms. Stay warm - and again, MANY THANKS! -Kink Brauer, Van Auken Akins Architects LLC
The SF330 came out beautifully and we met the deadline, thanks to your support and templates.
I have told several contacts about your company and that we purchased the SF330 form from you. The [templates] are wonderful!
I appreciate your folks spending the time to develop this form.
Thank you for the easy-to-use template and all your help!
We like the template and want to use it corporate-wide.
I truly appreciate your making my life easier in that I did not have to re-create the document in WORD.
You have a great product [and] have to let others know.
I love your SF330 form. It is very easy to "manipulate."
Thanks for creating this template for us all!
This is a nice clean WORD document.
Thank you to our advertisers & supporters!
Report, Proposal, Style Guide & Other A-E-C Templates in Word
Price List for Writing & Editing

Wordsworth is owned by Lori Jo Oswald, who has Ph.D. and M.A. degrees in English (University of Oregon), combined with an A.A.S. in Computer Science (University of Alaska) and university-issued certificates in Microsoft Office Support Specialist, Desktop Publishing & Graphics, and Office Technology. Dr. Oswald provides writing, editing, and formatting services to clients throughout the U.S. and e-mails documents right to them. Dr. Oswald (see resume) has over 20 years writing and editing experience, and has specialized in technical writing and editing since 1987. Services include:
DOWNLOAD WORDSWORTH SOQ HERE.
Just e-mail (loswald@wordsworthwriting.net) your project needs, and I will quickly fix and turn docs around for you. You are welcome to use me as your on-call editing, secretarial, document design, proofreading, or writing support staff:
Technical editing and document formatting (Microsoft Office products)
Typing up into Word (or other preferred program) any documents available only in hard copy or uncopyable PDFs
Copying PDFs and putting into workable Word or Excel files
Reformatting Word and Excel projects to make them look sharp and edit them for readability and correctness
Creating detailed forms in Word and Excel with automatic form fill features (having created over 7,000 federal and state forms in Word and Excel that are used worldwide, I consider myself one of the top experts in form design in the country).
Creating company style guides that provide consistent guidelines in writing, editing, and formatting for that particular company, including various examples.
Editing a multiauthored document so that it reads stylistically as if from one author to improve readability.
Specializing in rewriting reports written by authors for whom English is a second language.
Conducting research on various topics for authors to include in their reports or presentations.
Organizing various electronic content into folders and files by type, year, topic, name, etc. so they can easily (and logically) be located.
Proofreading. We have a very valuable employee whose main skill is comparing typed documents to hard copies to ensure that no mistakes were made; this is a rare gift, someone who can proof every letter and every number against the original without missing anything. Such a skill is essential when comparing, say, analytical results in the laboratory records to those typed into a report. It is tedious work and very difficult to find someone who is patient and great at it, and I have been blessed to do so.
Editing multiple reports of the same type, creating a consistent template, ensuring the language is U.S. English and fits company style.
STEPS TO HAVING YOUR DOCUMENT EDITED FROM ANYWHERE:
Call Lori Jo at (907) 746-8631 (907-317-1811 Anchorage cell phone) or via e-mail.
E-mail your document to Dr. Oswald.
I will return your document via e-mail in Microsoft Word using track changes so that you can see what edits were made.
I will bill you, or, if you prefer to pay with a credit card, you can pay through PayPal. My standard charge is $65/hour for editing and/or formatting.
---
WORDSWORTH'S CLIENTS — Listed below are just some of the clients Dr. Oswald has handled writing, editing, and document formatting assignments for in the last few years:
Technical Editor and Writer: Edited, researched, or wrote reports and proposals for various clients, including aviation companies; oil companies; engineering, architectural, and construction (A/E/C) firms, Native Corporations; education companies; and many more.
Document Formatter: Formated Word and Excel documents for hundreds of clients. As co-owner of Forms in Word; designed thousands of government and business forms in Microsoft Word.
Writer: Alaska Business Monthly; Petroleum News Alaska; Business News Alaska; Alaska Oil & Gas Reporter; Oregon School Study Council and ERIC Clearinghouse on Educational Management; and over 200 magazines, newspapers, and books as a freelance writer.
Newsletter Designer: Numerous companies, nonprofits, and agencies.
Copy or Technical Editor: Crop Protection Management magazines and newsletters, Petroleum News Alaska, Business News Alaska, Kodiak Daily Mirror, and Aster Publishing (12 technical magazines).
English Professor: Taught English & business writing courses at the University of Oregon, University of Alaska, Lane Community College, Umpqua Community College, Alaska Pacific University, and Green River Community College.
---
Wordsworth LLC
Technical Editing and Document Formatting Services
We are a small business located in Palmer, Alaska, and Anchorage, Alaska
Phone: 907-746-8631 (office); 907-317-1811 (Lori Jo's cell)
E-mail us (quickest way to reach me!)
Copyright 2011 Wordsworth. All Rights Reserved.
See also: www.formsinword.com for thousands of government forms in Microsoft Word.
Click here to see a complete list of Wordsworth's services, or see our Statement of Qualifications (SOQ) here.
---
Please visit: www.formsinword.com, for thousands of government and business templates and forms!